Billetterie en ligne
Where's his bayonet gone ?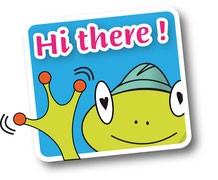 My name's Og the Frog and I'm going to show you a really cool way to visit Verdun's battlefield ! Each historic place will be explained. There will be things to do, questions to answer and some great ideas ! The game comes in the form of a booklet available (below) and at places of interest on the battlefield.
Are you aged between 6 and 12? Bring your family to meet Og the Frog ! This is a treasure hunt for tourists, designed especially with families in mind so that adults and children can have fun together. Use our little countryside tips and learn how to make whistles and catapults or recognise the animals and plants on Verdun's battlefield !